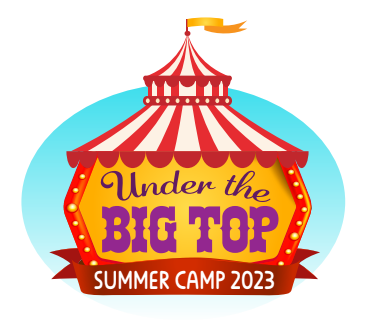 Christ-centered themes
Every summer we offer an exciting camp theme centered around the gospel. Fun and educational activities are planned throughout the day for students ages 3 (must be fully potty-trained) to 7th grade to promote learning and socialization in an environment where the students feel loved and nurtured. At the end of each summer, our students participate in a performance and host their very own art show!
Some of our previous themes include:
Shine Like Stars in the Universe - Exploring God's Amazing Design - Philippians 2:15-16
Roots, Shoots & Fruits - Exploring the Plants and Animals of the World - Ephesians 3:16-21
Road Trip USA - Exploring Diverse Regions of our Beautiful Country - Psalm 23
TGIF (Thank God It's Florida) - Exploring the Great State of Florida - The Lord's Prayer
Sunlight's Zoo Crew - Exploring the Unique Gifts of all God's Creatures - Job 12:7-10
Journey Through Time - Exploring Societal Changes from the 1950s to Today - 1 Corinthians 13:4-8
Now introducing our summer camp theme for 2023:
Under the Big Top - Students will learn how to achieve the balance required to keep Christ at the center of their lives by training their minds, taming their tongues, and staying laser focused on God's pleasing and perfect will. Circus-themed fun-filled activities are planned for all children to enjoy. Students will participate in chapel, praise and worship, and circus competition games (with prizes!) each morning, followed by station rotations pertaining to the them of the week. Special guests and team building events are planned and weekly water play is always a favorite! This year's Bible verse is Romans 12:1-2.
Examples of Activities Include: Science Experiments, Process Art, Journaling, STEM, Devotionals, Yoga, Zumba, Hip-Hop, Sports and more...
Examples of In-House Field Trips: Weekly Water Play, Treasure Coast Wildlife Center, Mad Science, Fun Bus, Mobile Gaming Truck, Silent Disco, Pirate Ship, and more...
CURRENT STUDENT CAMP REGISTRATION BEGINS 3/7/23 - WE WILL OPEN TO THE PUBLIC ON 3/21/23.
We would love to have you join our Sunlight Family for Christ-Centered Summer Fun!