SCA Program Tuition and Fees Schedule 2022/2023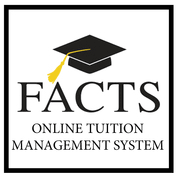 SCA charges an annual tuition broken down into an affordable payment plan of your choice: Pay in Full, Monthly or Bi-Weekly. The fees you see below are based on an entire school year. To determine your payments you can take the annual tuition and divide it by 10 for Monthly payments, or by 20 for Bi-Weekly payment plans.
Tuition for students who sign up to attend our school mid-year is prorated; all Fees must be paid in full.
Threes/Bridge
Full Days (8:10-3:30)

5-Days $6995
3-Days $5845
2-Days $4695

Half Days (8:10-11:10 or 12:30-3:30)

5-Days $5200
3-Days $4500
2-Days $3780

Lunch Buddies (AM 11:10-12:10/PM 11:30-12:30)

5-Days $975
3-Days $780
2-Days $585

Precare (7:00-8:00)

5-Days $780
3-Days $663
2-Days $585

Extended Care (3:30-5:30)

5-Days $1365
3-Days $1170
2-Days $975
vpk
Half Days (8:10-11:10 or 12:30-3:30)

VPK is state-funded and free for all students born before 9/2 of the current school year.

Cultural Enrichment (Full Days 8-3:20, includes VPK class)
Lunch Buddies (1M 11:10-12:10/PM 11:30-12:30)
Precare (7:00-8:00)
Extended Care (3:30-5:30)
Elementary
Annual Tuition - $7995 (7:50-2:45)

SCA accepts state-funded scholarships such as Step Up for Students, McKay, Gardiner and Hope - award amounts vary. For more information click here: Link to Step Up for Students
Sunlight Community Church offers Institutional Scholarships in the amount of $1000 for select families. Contact the school for details.

Precare (7:00-7:50)
Extended Care (2:45-5:30)
Tuition Discounts
Sibling (off lower tuition)- 25% off first sibling, 50% off additional siblings
Sunlight Community Church Member, Military - 10%
Pay Annual Tuition in Full Option - 5%
Discounts apply to primary programs only (ie. 8:00am-3:00pm) and may not be combined. Discounts applied to parent balance following scholarship credits. Sibling discounts are considered ONLY for tuition accounts with parent responsibility for multiple children.
Student Fees
Current Student Online Reenrollment Fee - $20
New Student Online Application Fee - $30
Security Fee - $275 (all students)
Book & Technology Fee - $350 (elementary students only)
Family Fees
Returning Family Enrollment Fee - $150
New Family Enrollment Fee - $250
VPK ONLY FAMILIES
Students enrolled in VPK ONLY are not subject to Enrollment or Security Fees.
All fees are non-refundable should you decide to disenroll your child.
FACTS
SCA accepts all "Tuition & Fees" payments through our web-based FACTS Tuition Management Program. Annual tuition is automatically deducted from your account of choice, and may be paid once annually, monthly, or biweekly. Most fees paid upon the Online Application & Enrollment process. Security fees are added to your payment plan.